Why do we socialize? Why do we love to share our happiness and moments of grief with others? Because we love to connect! The technologies have evolved to connect us from one corner of the world to other. There are thousands of languages in the world. Social media helps a lot in this process. We can talk with people around the world. We use them for sharing pictures of our personal life and stuff that are close to our hearts. What about the professionals? For that, we have websites! Websites make our professional lives easy. They have and should have all the functions that will make it easier. Having the Best Contact Form For WordPress is one of the functions.
Have A Look At Best Contact Form For WordPress
Everyone agrees that WordPress is the best platform for website building. It is one hell of a task to manage it. WordPress websites perform very well in the professional market compared to others. Here you will get a lot of benefits.
There are two hosts on which you have to build a website. WordPress.com and WordPress.org are the two hosts. At WordPress.com you will get ready-made Best WordPress Themes in which you just have to add content, but you won't be having any authority over the function or the layout. In WordPress.org you will have to build a website starting from coding, but you will have complete authority over the looks and make it as you want.
Why Having Best Contact Form For WordPress Is Important?
Human is a social animals! We love to connect informally, but we also tend to remain professional. The purpose of having websites is to build a bridge between customer and seller. But only showcasing the description of the product isn't enough. There has to be a panel for the contact details.
How would the two get in touch? That's where the WordPress contact form comes in. You can create different panels for the contact information with this plugin. Customers can easily spot the details and contact you when visiting your web page. You might be wondering What is the best free contact form plugin for WordPress? Installing the Best Contact WordPress forms plugin is not so difficult. Just follow the simple steps provided, and you're all set. In this post, we will examine some of the Best contact form plugin for WordPress.
Let's Checkout Each Plugin One By One
1. Contact Form7 Plugin
You can judge what importance the contact form7 plugin holds. It performs the sole purpose of the website. Installing the contact form7 plugin is a must. It is the best free contact WordPress form plugin. Some WordPress theme-making companies like themes Eye provide Contact form 7 plugin with the theme. Here you just need to activate it from the dashboard. Even if you don't have that facility, installing the contact form7 plugin is very easy. You have to follow a few easy steps and it will be done in no time.
For installation of the contact form7 plugin, first, go into the 'Dashboard' of your WordPress website. There on the bar, you will see the tab for 'Plugin'. When you will put the curser on it the options bar will appear. There select 'Add new'.
The window with different plugins will appear. There will be a search bar. Type 'Contact form7' in it and click search. The plugin will appear on your window.
Right beside the plugin name, you will see the tab for 'install'. Click on it and wait until the plugin is installed. After the installation of the contact form7 plugin the tab for 'Activate' will appear. Click on it to activate the plugin. With this, the contact form7 plugin will be activated on your WordPress website.
2. WPForms plugin
This plugin will make the whole process easy for you. The Contact Forms by WPForms will definitely take all your worries away. Why is it so user-friendly? It's because you literally don't need any knowledge about coding and programming to activate this plugin or use it.
This Best Contact Form For WordPress by WPForms is basically a drag-and-drop function-based program. It comes with a handy toolbox that will help you in installing and activating plugins. It will help you in creating contact pages, subscriptions, and payment forms with ease.
This Fast Secure Contact form plugin in WordPress will make sure you have a responsive and device-friendly website with an astonishing contact page.
3. Formidable Form Builder
This WordPress Contact form plugin will give you an attractive and effective contact page. The Formidable Form Builder is known for its user-friendliness. You won't regret a bit to install and using it on your website.
It has a simple user base that will help you in setting it up in no time. You would add and use this as an app with simple functioning.
It won't matter if you have multiple Best Contact Form For WordPress on your website. This plugin will help you in managing them as well. You just have to activate it and select how you want your contact form to showcase on the website. You just need to use the shortcodes given on the page.
Also, you can customize the contact form if you like without any hustle.
4. Ninja Forms
This WP contact form will help you in establishing two-way communication between you and the customers. This Ninja Forms plugin is totally and utterly customizable. You can make any changes you want on your contact page. You will be able to create contact forms for emails and submissions.
Also, you can even prioritize your forms for future usage. With this Best Contact Form For WordPress, you will be able to manage your contacts in more innovative ways than you can imagine.
5. Caldera Form
This WordPress Contact form plugin is known for its highly professional results. It will give you a more productive performance with your contact form.
This Caldera form plugin will make your website live easier. This is one of the drag-and-drop-based Best Contact Form For WordPress plugins. Which will make your work easier. It has an anti-spam protection program and email notification, database tracking to help you out. You just need to install and activate it!
6. HubSpot WordPress plugin
The HubSpot WordPress plugin lets you build contact forms with drag and drop. You can use either pre-built templates or the visual builder to design your forms. You can easily keep track of all of your contacts and form submissions in HubSpot's integrated CRM.HubSpot is an excellent option if you create contact forms for your customers or prospects since it integrates with your CRM.
HubSpot's Form Builder has multiple form fields that allow you to create any form. You can customize every form to match your brand. You can also automatically email the recipient when the form is submitted. Moreover, you can display a thank you message or redirect the user to a new page after submitting a form.
7. Gravity Forms
Gravity Forms delivers a clean, user-friendly interface with user-friendly tools for those looking to enhance the customer support program for their websites while still being quite advanced. There are many advanced features and functionality in the Gravity Forms WordPress form builder plugin that makes it one of the most popular WordPress plugins. However, some people may find it more expensive than other contact form plugins for WordPress. If you purchase it, you will have access to premium support options such as FAQs, knowledge bases, and public forums.
Conclusion
We have listed a few of the best contact form plugins for WordPress in the above list. Each of them has an easy-to-use interface and generates a lot of leads. However, there is always a doubt that people have. For example, Which is better contact form 7 or WPForms?
Upon a closer look, Contact Form 7 does not come with many features. It consists of text, date, number, checkboxes, dropdown menus, reCAPTCHA, and file uploads. It is important to note that Contact Form 7 does not support all plugins; therefore, you will need to install them to get additional functionality. WPForms is capable of making many different kinds of forms in addition to contact forms. The free versions of WPForms come with similar features to Contact Form 7. In contrast, WPForms Pro comes with a wide variety of add-ons.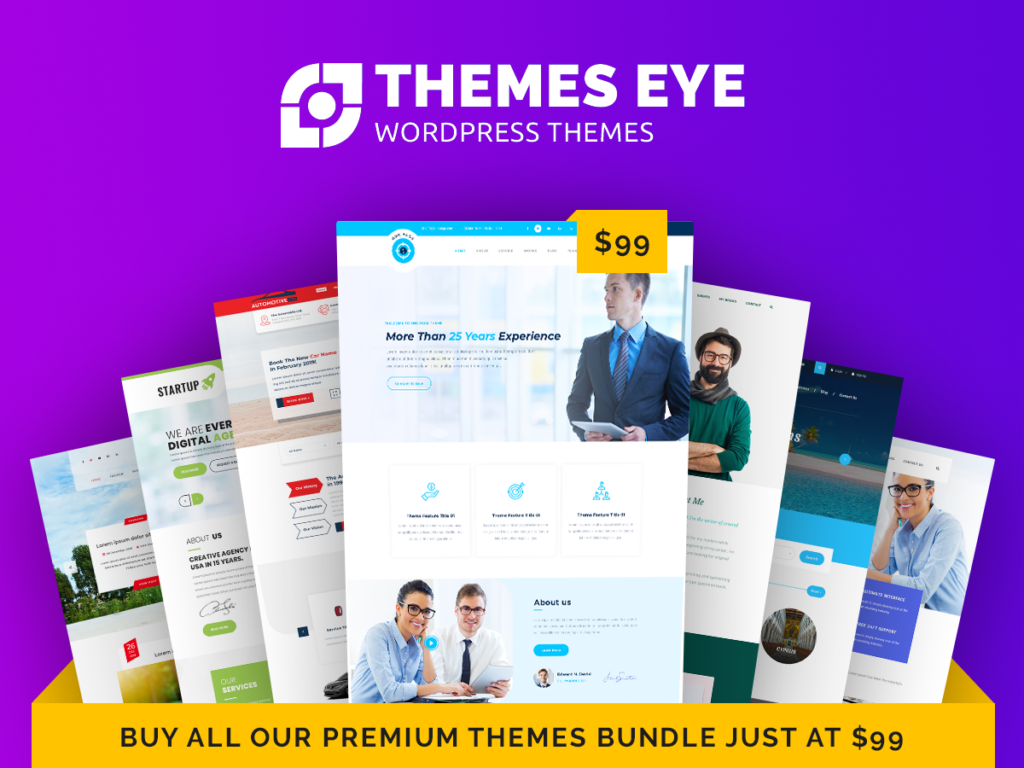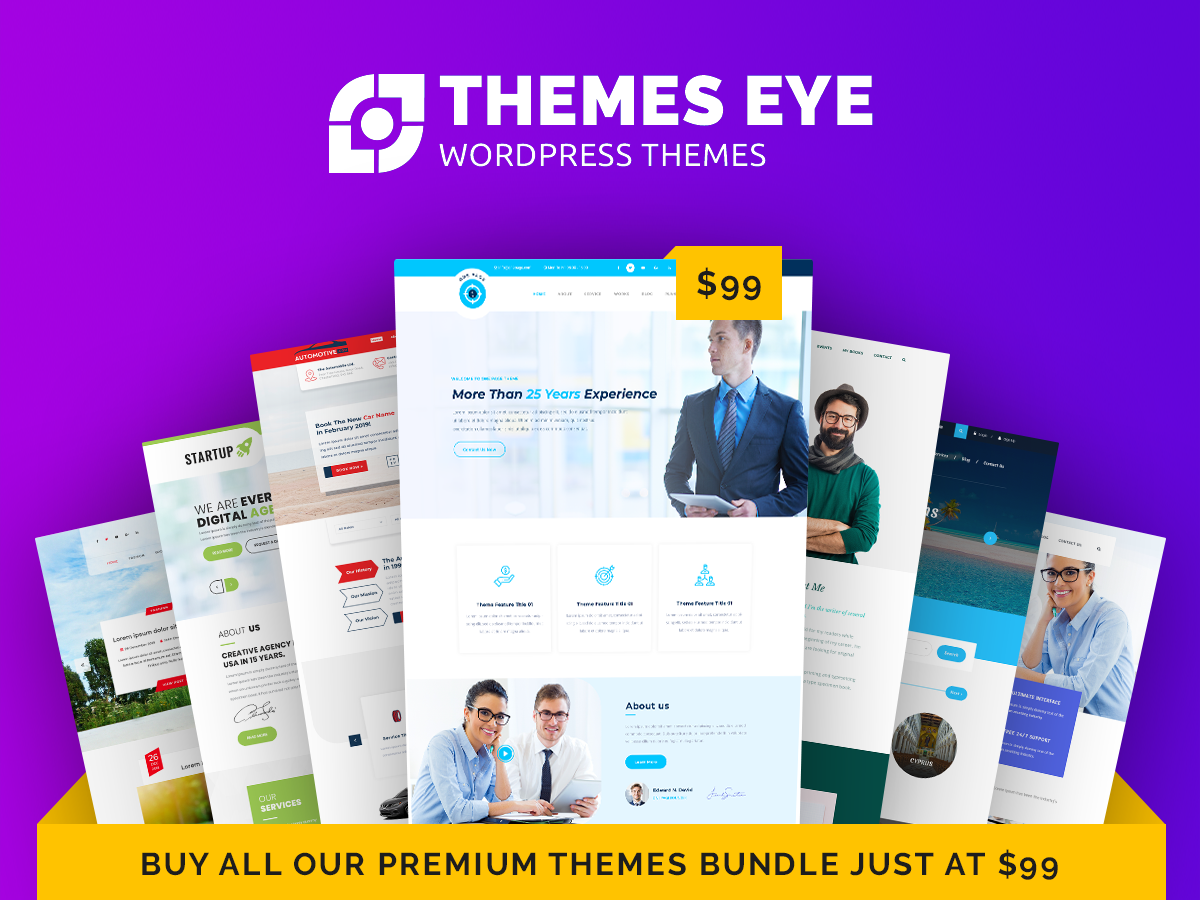 It is a good idea to check out the WP theme bundle by Themes Eye if you wish to purchase stunning and high-quality themes that theme professionals design. Each of the WordPress themes found on this page has been designed with a creative and responsive design. These Responsive WordPress themes will prove the perfect choice for your business website.