Are you looking to create an online store that is based on your site to be able to sell all the physical and digital products and want to engage more customers for optimizing your sales? If you are aiming at doing, Then build online store with woocommerce Plugin. It is definitely the best choice for creating an online shop. Now you might think about why I am not saying some other plugin and why only Woocommerce? Don't go by my words for now but just look at the number of downloads and the user rating this Woocommerce plugin has. These numbers are itself evidence of its popularity and make it the best eCommerce plugin available in the market till now. Its user-friendliness makes it possible for anyone to create an eCommerce website with woocommerce.
Why Is There A Need For Woocommerce Plugin?
Undoubtedly, your WordPress website might be having endless capabilities. With a well-chosen WP theme, you can not only publish pages without the need to know anything about coding but you can also effectively utilize them for designing different layouts that match the needs of different business domains such as digital agencies, industries, and more. But what about businesses that need to sell things or services online? I am sure you can add some online payment buttons on your website but do you think that will give functionality that you often find on reputed online shopping stores websites? Of course not!!!
That is where Woocommerce has a major role to play. Using the Woocommerce plugin, you can convert your entire website into something that matches the level of a fully functional online shopping store. Woocommerce plugin allows you to create a full-fledged online store that has space for listing products, product categories, different collections, and a shopping cart that gives the real joy and satisfaction of online shopping to your customers.
Why Should You build online store with woocommerce Plugin?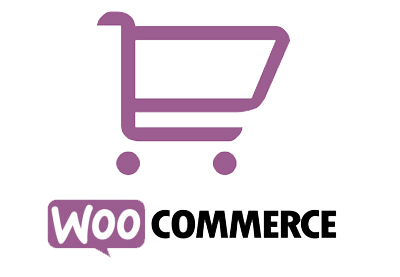 Woocommerce is the easiest and feature-rich option in plugins for creating online stores.
Woocommerce plugin integrates seamlessly with WordPress thus providing complete control to both the developers as well as the store owners.
This plugin is absolutely free. That means you do not have to pay anything to download and use it for your online store.
You can easily set up this plugin in a quick time and there is no need to approach a web developer for installing it.
Woocommerce plugin is fully compatible with all the WordPress themes and you do not need to make any changes in your existing WordPress website while using this plugin.
What Kind Of Online Shop Using Woocommerce Can You Create?
Using Woocommerce, you can create an online store that can sell almost anything. Right from physical products such as clothes, shoes, electronics, novels, books to digital products such as software, Operating Systems, eBooks, and more. Apart from physical and digital products, one can also sell different services such as subscriptions, bookings, and many others. Basically, it is possible to sell anything and everything in an online store.
How To Start Your Online Shop Or Ecommerce Store With Woocommerce Plugin?
E-commerce has now become a globally accepted commercial platform for trade and commerce. It is now being used for the sale, purchase, and exchange of items, services, and products by using modern electronic technologies. With the conventional and traditional trading methods becoming obsolete. There is more emphasis on electronic trade as it provides more flexibility and advantages as compared to the traditional one. The advantages of electronic trade are not just limited to traders. Consumers are experiencing greater advantages of this eCommerce trend in business as they can shop for anything from the comfort of their homes.
Considering this shift, more and more companies and businesses are shifting their gears and are trying to make use of a global networking system ( the internet ) for selling their diverse range of products and services. This shift has long ago been predicted by the WordPress developers and this is the reason why they have already managed to create eCommerce-ready products as well as websites. Thanks to their efforts, you can easily find the Best WordPress themes for creating your online stores in a matter of minutes. With an online eCommerce store. Your business gets more exposure as you have the freedom to keep your store open 24/7 and accessible at any hour of the day. Plus, you can draw a large pool of potential buyers to your online store without investing much.
But merely looking for eCommerce-based templates will serve only half the purpose. If you wish to add some additional functionalities to your eCommerce site. You will have to look for relevant plugins and add-ons. But what if you get a single plugin that does the complete work for you. It not only helps you establish an online store but also gives you full control for managing it.
Woocommerce Plugin
Woocommerce is one such plugin for you. It has a well-built eCommerce management system that gives entire control of your eCommerce store in your hand. It is fully flexible and customizable and gives you plenty of features for creating online shops. Where some plugins provide you with perfect support for physical products, some are good with only the digital ones. Whereas Woocommerce is simply impeccable in both cases. It supports displaying both digitals as well as physical products and other services such as subscriptions, bookings, and more. That is why you should build online store with woocommerce Plugin it allows you to sell all kinds of products.
For Creating Your Online Store Shop Simply Follow The Following Steps:
There are two types of installation options available with the Woocommerce plugin. Considering your convenience, the automatic installation is obviously the simplest one. For installing the plugin automatically to your WordPress website, you do not have to leave the browser. It transfers the file itself. All you need to do is go to your WordPress Dashboard > Plugins > Add New and in the search box, search for Woocommerce. After you find that plugin, click on Install Now.
Manual Installation
In the case of the manual installation of Woocommerce plugin, the process includes the involvement of FTP. For installing the theme manually, you have to download the .zip file of Woocommerce plugin, then extract the plugin folder to your desktop. With the help of the FTP application upload the plugin folder to the plugins/wp-content folder. Then you need to go to Plugins for finding the uploaded plugin in the plugin list. For activating the plugin, click on the Activate button. After you click the activation button, a setup wizard will open. It is your choice to follow the setup wizard or escape it to do the setup manually.
Upon clicking the Let's Go option, you will be driven to the page setup part for automatically creating your online shop page, checkout page, cart page, my account page. After you are done with this page setup part, click on Continue. Next, you need to fill the Store Locate section. Here, you will have to add your store location, define the currency that you are going to use for your Woocommerce online store while accepting and making payments, the weighing unit, and the unit of product dimensions. Go ahead after filling in all the needed information. Further, you have to add the details regarding shipping, catering, and taxes. You can select if you want the prices of your products to appear with or without the taxes. Once you set the tax rates, you can move onto the next step.
Here you will be transferred to the payment part which is the most crucial part of your eCommerce store. You will have to set the possible gateways using which you can accept or receive the payments. There are options such as PayPal, Stripe, cash payments, and bank transfers but you do not have to choose between them because you can add multiple payment methods such as Paypal and Stripe. You can further add other payment methods and from the checkout settings, you can easily control them. Now you need to add the products to want to sell. For this, click on the Create your first product button and add the first item to your store. Most of your work is done for creating an online shop using Woocommerce plugin.
For inserting your products to your online store, you need to go to the admin Dashboard > Products > Add Product. Add the details of your product such as name, description, set the product type, add the short description of the product, categories, tags, image of your product, and gallery. You can adjust the visual appearance of your Woocommerce online store to make it match the overall design of your chosen WP theme. You can further edit your online store page in WordPress Dashboard > Pages. Here you can choose the attributes of your page. For display configuration options go to Dashboard > Woocommerce > Settings > Products.
Conclusion
In this article, we have covered all the points on how to build an online store with woocommerce in WordPress. We hope this will help you set up the online store. Find all-new popular and responsive WordPress themes for your eCommerce website and kick start your online business with a professional presence. You can also buy our WP theme bundle at an affordable price. Visit our site to view our unique themes.